Peach Crumble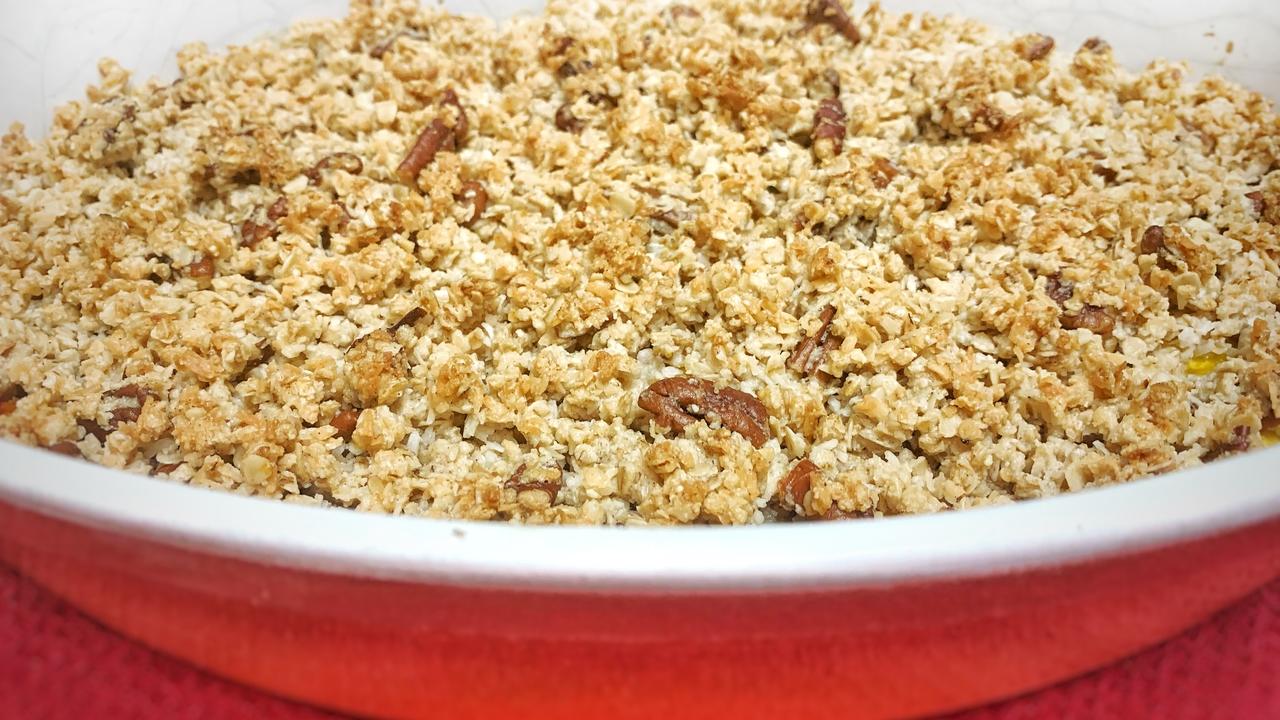 This peach crumble is an amazing way to use those sweet and juicy summer peaches! The crumble topping generously covers the peaches and is dairy free, gluten free and sugar free!
Ingredients:
Crumble topping:
1 1/4 cup rolled oats
1/2 cup pecans, pieces
1/2 cup almond flour
1/3 cup maple syrup
6 tbsp coconut oil
1/2 cup coconut
1/4 tsp cinnamon
Peach layer:
7-8 peaches, peeled and sliced
1 tbsp lemon juice
1 tbsp maple syrup
Method:
1. Preheat oven to 350 degrees. Prepare 9 x 13 baking dish by greasing it with a bit of coconut oil.
2. Slice peaches and toss in a bowl with lemon juice and maple syrup. Please in an even layer along the bottom of the baking dish.
3. Mix together in a separate bowl the rest of the ingredients to make the crumble mixture. Once combined, add this on top of the peach layer and cover evenly.
4. Bake the crumble in the oven for 30 minutes. Enjoy with a scoop of your favourite dairy free ice cream!


- Danielle Byers