Pumpkin Oatmeal Cookies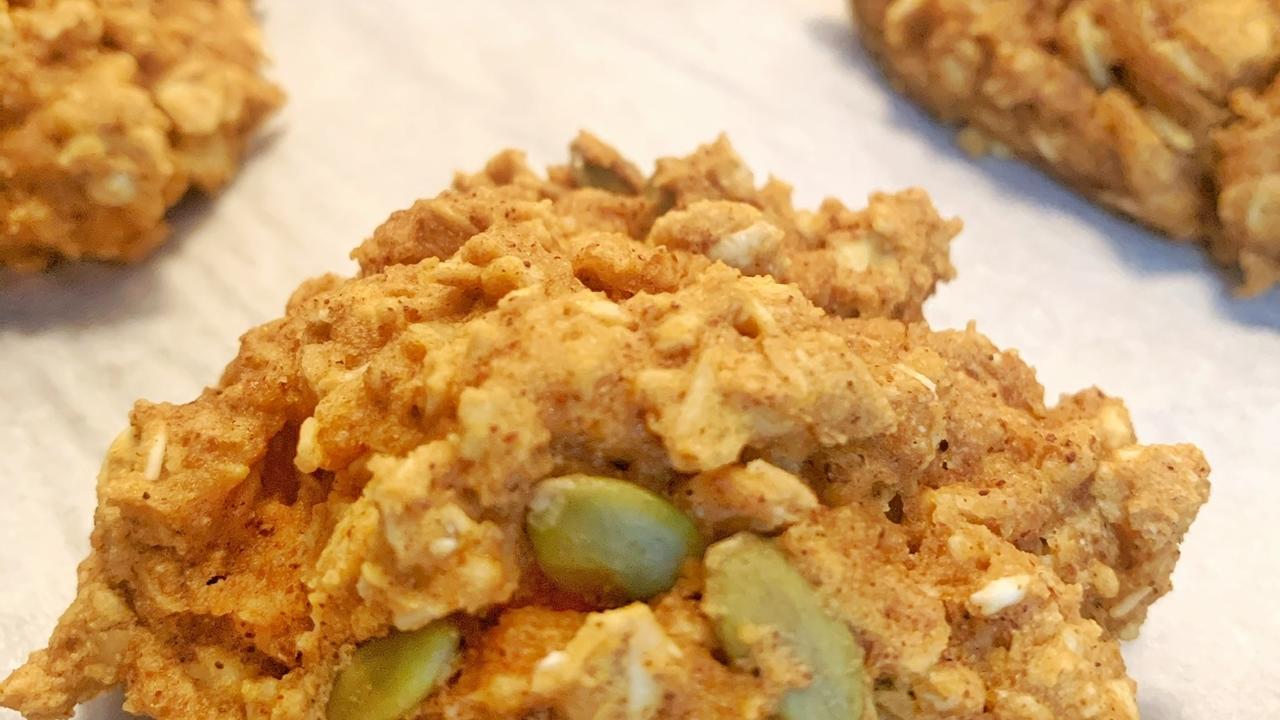 These oat pumpkin cookies are the perfect fall treat! They are soft and have the perfect blend of spices and sweetness!
Makes 10-12 cookies
Ingredients:
3/4 cup gluten-free flour
1 cup oats
1 1/2 tsp baking powder
2 tsp cinnamon
1/4 tsp nutmeg
1/4 tsp ginger
1/4 tsp sea salt
2 tbsp coconut oil
3/4 cup pumpkin puree
1/2 cup maple syrup
1 tsp vanilla
1/4 cup pumpkin seeds
Method:
Preheat oven to 325 degrees.
Mix together oats, flour, cinanamon, nutmeg, ginger, baking powder and salt.
In a separate bowl, mix together the wet ingredients (coconut oil, pumpkin puree, maple syrup and vanilla).
Add the wet ingredients into the bowl with the dry ingredients and mix until it forms a cookie dough. Fold in the pumpkin seeds, leaving a few spoonfuls to sprinkle on top of the cookies.
Using a tablespoon-size measuring spoon, scoop the dough on the pan (with parchment paper or a silicone baking mat).
Bake for 11-14 minutes and let cool 10 minutes before eating. Enjoy!
- Danielle Byers